What is a Targeted Employment Areas (TEAs)?

WE UNDERSTAND YOUR IMMIGRATION GOALS.

Your immediate family. This is your spouse and children (including adopted and step-children) under the age of 21. Family members that cannot immigrate with the same investment are: parents, children over 21(they can do their own investment with gifted money), grand children, siblings, etc.

It is taking somewhere between 21 months to 36 months depending if you adjust status in the United States or do visa processing.Processing times are different for China born citizens. Please click here for detail information.

No. As immigration attorneys we will only advise you on immigration matters. You will need to hire a financial professional to do so.

EB-5 VISA FREQUENTLY ASKED QUESTIONS

No. There is no requirement that the investor of her/his family members speak English.

No. If you invest through a Regional Center you can live any where in the United States. This is one of the advantages of investing trough a Regional Center, the investor does not have to be involved in the day to day operations of the business entity.

The EB-5 Immigrant Investor Program is a United States immigration program that offers citizen of other countries the opportunity to seek permanent U.S. residency through investment and job creation. Congress created the EB-5 employment creation category in the Immigration Act of 1990 with the purpose of attracting foreign capital to the U.S and as a consequence creating jobs for American workers.

What tuition will my child pay as an EB-5 dependent?

Is it required that I have a degree of higher education?

Once your dependent child becomes a U.S. conditional permanent resident, she/he will pay like any other U.S. student. Your child will NOT be considered international students and therefore they will pay in-state tuition.

It is a complex process that involves evaluation of the Regional Center and project in two levels. 1) Immigration due diligence, this is critical step that the immigration attorney performs. Some of the steps in the immigration due diligence include to verify that the Regional Center is approved by USCIS and the Regional Center track record among others. 2) Financial due diligence should be conducted by a qualified investment advisor, accountant or similar professional and consist in the profitability of the project.

How long does it take to get my EB-5 Green Card?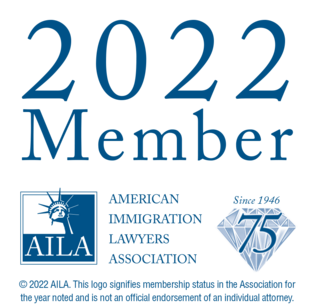 I am the investor, who is eligible to immigrate with me?

Should I have previous business experience?

Regional Centers will have a business plan that will show an exit strategy that allows the investor to receive the full investment back within five to six years. However, an exit strategy is not mandated by U.S. immigration law which requires the investment to be at risk at all times. The exit strategy is reviewed in the due diligence stage of the investment.

LAW OFFICE OF JIMENA G. CABRERA
SPECIALIZING EXCLUSIVELY IN IMMIGRATION LAW
EB-5 INVESTOR REPRESENTATION

A TEA can be either a "high unemployment area" or a "rural area". High unemployment areas are those in which the local unemployment rate is at least 150 percent of the national average. Rural areas are locations that are both: outside of Metropolitan Statistical Areas and outside towns of 20,000 persons.

What is the minimum investment required?

Do my immediate family have to be included in the application?

Do I have to live where the Regional Center is located?

The minimum investment is $900k. This minimum investment must be done in Targeted Employment Areas (TEAs).

*The information contained herein is intended for general informational purposes only. It is not intended for legal advice. You must consult with an attorney to obtain specific, comprehensive legal advice. Government processing times may change at any time. For current USCIS processing times contact USCIS directly.

What is the EB-5 Investor Program?

No. There are no education requirements for EB-5 visa applicants.

No. There is no requirement that your immediate family members (spouse or children under 21) apply for the green card. They will apply only if they wish to do so.

Will your office advice me on whether the investment will provide a good financial return?

Do I need to speak English?

Let us help you to achieve the American dream.



Contact us.

Contact us. We are here to represent you to get the green card. We are a boutique law firm that specializes in this area of the immigration law. We give our clients specialized attention to detail . And most importantly your case will be handle directly by the attorney.

What is EB-5 Due Diligence?

If I invest in a Regional Center, will I get my investment back, if so when?

No. It is not required that the applicant have had any previous business experience.

What is a Regional Center?

It is a private or public entity that sponsors capital investment projects that seek investment from EB-5 investors.The Regional Center Program was enacted in 1992 as a pilot program and it has been reenacted since then with the last extension on September 30, 2016 which authorized it until December 9, 2016. Regional Centers must be approved by USCIS. As of November 1, 2016 there are 864 Regional Centers approved by USCIS. Click here to see the list.